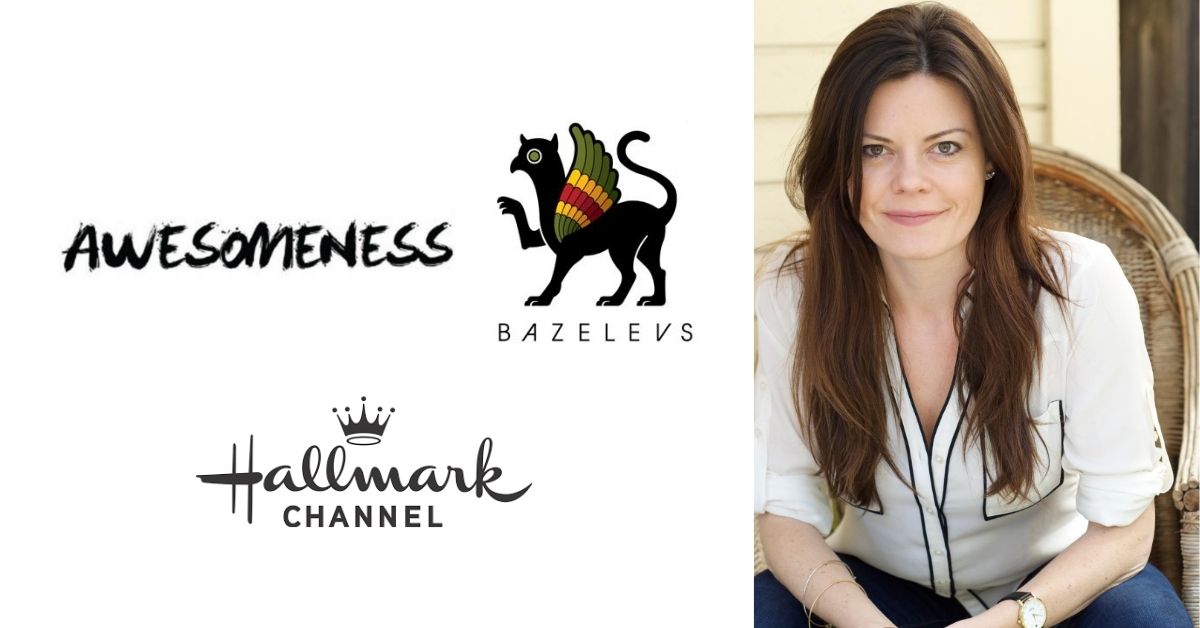 We recently caught up with screenwriter Liz Storm who has been on a hot streak in her burgeoning screenwriting career lately.
Liz Storm's first short "Traces" was an Official Selection in the Palm Springs International Film Festival, and as a writer she has developed projects with Imagine Television, Team Todd, Broken Road Productions, Gil Netter Films, Mar Vista Entertainment and Bazelevs Productions, and CBSViacom's Awesomeness.
Where were you as a writer before entering the Launch Pad TV Pilot Competition and why did you enter?
Before entering Launch Pad, I was mostly working in the independent film world. I'd worked with several indie and international companies — most notably Bazelevs Productions who is doing really exciting things right now. I entered Launch Pad to give my TV writing more exposure to the LA market.
What changed for you after placing in Launch Pad?
Launch Pad has been huge. I signed with Romark Entertainment after placing in the Top 25 of the Launch Pad Pilot Competition, and then Verve Talent Agency — having these powerhouse reps, in addition to my amazing international team, has really opened doors for me. It's really important, when deals are getting made, to have a seat at the table. Within weeks of signing, I've had my work sent out to top producers and major traction on several projects. Everyone I'm working with are movers and shakers— it's been amazing to see how quickly they've brought my projects come to life around town. I'm beyond thrilled.
How did the deals for "Mer" and "Shelly" come together? Also, you have a Hallmark Christmas movie in the works?
These projects really came together in the last couple of months. Mer is a serialized, horror-comedy TV series I co-created with Julie Lake ('Angie' from Orange is the New Black) and it's been amazing to see the buzz it's generated. I think people are really looking for escapist genre right now — especially anything socially relevant. Laura Prepon is directing and has a brilliant vision for the show. The project picked up steam at Avalon TV, and then AwesomenessTV quickly came on board— all the execs are super passionate about it, and it's been incredible to see it come to life.
"Shelly" is a female-driven action-comedy I co-wrote on spec with writer/director Michael Doneger that caught the eye of Ian Bryce Productions, then got packaged with Awkwafina and Karen Gillan and taken out wide. That deal is being finalized by UTA and my team at Romark and Verve as we speak. It's been a beyond surreal experience, to say the least.
And yes, I have a Hallmark Christmas movie in the works! That was an original project of mine that Mar Vista Entertainment jumped on and then was ordered by Hallmark (working title 'Music & Mistletoe'). I'm super excited about it — I mean, when better than a pandemic to dive into some holiday romance?
What are some resources (books, mentors, services or advice) that have helped you on your screenwriting journey?
For creative juice, The Artist's Way, Hero With A Thousand Faces, Aristotle's Poetics. For craft, The Nutshell Technique is great.
I had two mentors in college that dramatically shaped my approach to storytelling. One is John Astin (Gomez of the original Adams Family) who is hilarious and soulful and taught me that committing to the emotional truth of a scene is always funnier and more dramatic than any heady, "genius" idea you have. Marc Lapadula, another incredible professor, taught me that just because something happened to you doesn't make it innately interesting. This pearl of wisdom he imparted on me after I wrote a short film about the untimely death of my pet goldfish.
For the business side and pitching, Simon Sinek's Start with the Why is fantastic as well as Originals by Adam Grant. Those books really touch on how to effectively communicate an idea, and also the power of original thinkers.
What are some of your favorite aspects of working in the entertainment industry and what are some things that you would you like to see change in the industry?
As storytellers, we get to trade in human emotion and explore the drama of what's happening in the world around us. Go to the Acropolis in ancient Athens and you'll see the role the storyteller plays in society— the theater's at its center. Stories shape the world and it's a tremendously powerful thing to be able to tell them.
It's also an amazing time to be a creator and storyteller. It's kind of the Wild West, where the field's really opened up — with more platforms, buyers and streamers out there than ever before, it's constant disruption. With digital formats like podcasts and e-books, there's a tremendous opportunity to create across mediums which is so exciting.
For things I'd love to see shift in the industry, I'd say more transparency and more original stories. Information is currency and unfortunately, some old-school entertainment companies still operate as black boxes. That said, it's exciting to see producers and market leaders like Verve stand with the WGA — transparency is the future, especially in today's environment.
I also just love original storytelling. IP and adaptations can be great, but there's something especially unique and exciting about new stories that come out of the present moment. It's inspiring to see more companies investing in new ideas and even fresh filmmaking approaches. Bazelevs, a company I'm working with right now, is an example— their use of "screen reality" is super innovative and has actually enabled them to go into production on several films despite the whole situation with Covid.
What advice would you give to other emerging writers and Launch Pad entrants?
As a screenwriter, you're an artist and an entrepreneur— the stories you tell are both works of creative passion and products you're selling, so treat your work like a business. Write your butt off — believe someone's always waiting to read, even if you're not sure who yet. Once you have a new project you're willing to share, be a factory, not a warehouse— it's your responsibility to meet people and get your work out there. If you don't know where to start, read and pay attention— Who has deals where? Who's actually selling? Top competitions (the top two in my book being Tracking Board's Launch Pad Competitions or the Academy Nicholl Fellowships) are a great way to get in the mix and get exposure. When you start having success, lean in; never coast. There's no such thing as being a passive observer in your own success. Producers and audiences are hungry for great stories— be bold and innovative in your approach, trust your instincts, and work with people you believe in. You have a unique voice and story that no one's heard yet. The world is waiting for it.