Coverage for


Experienced Writers
Get studio-style script coverage and notes.
Constructive.  Straightforward.  Professional.

Development Notes
Perfect your script with focused feedback.
from $125
Honest feedback for experienced writers.
Not for beginners, or early drafts.
Includes
• Grid with scores
• 3+ pages of notes
• Suggested logline
Turnaround in 10 days or less.
Option to get coverage in 48 hours.
Ability to request reader.
Not eligible for LP Recommends.

Studio Coverage
Discern market quality from top studio readers.
from $125
Insights into how studios will view your script.
For polished, final drafts.
Includes
• Grid with scores
• 1-2 pages of notes
• Suggested logline
• 1-2 page synopsis
• Character breakdown
• Marketing comparison list
• Follow-up question for reader
• Eligible for LP Recommends
Turnaround in 10 days or less.
Option to get coverage in 48 hours.
Ability to request reader (but will be ineligible for LP Recommends)
Launch Pad Recommends.
Be discovered through Studio Coverage.
The Launch Pad Recommends Program (formerly known as "TB Recommends") is a year-round initiative that works in tandem with our coverage service to identify, highlight and showcase new writers to our list of thousands of industry professionals.
Every script submitted for Studio Coverage (unless the writer has requested a specific reader) that receives a coveted "Recommend" score will be eligible for the program.
Since beginning the program, we have seen more than 90% of our TB Recommended writers sign with representation and more than half of those recommended scripts have gone on to be set up around town.
What's included?
• Branding and strategy consultation from our Writer Development Team.
• Distribution to Launch Pad and partner industry members (over 1,000).
• Based on each writer's unique fit, direct referrals to agents, managers, and studio execs.
Writers found and helped through
our Recommends Program.
Santa Sierra
After earning a TB Recommend for her script Santa Sierra was quickly signed by ICM and Luber/Roklin, and was hired to rewrite "Chico Grande" for Amazon.
She went on to write for Netflix's NARCOS, Starz's VIDA and FX's MAYANS, M.C.
Dan Benamor
After landing a TB Recommend for his script "Onward, Through The Night" Dan was quickly signed by Paradigm and Energy Entertainment
Dan's script hit the market in 2016, and was set up with Anonymous Content, Romark Entertainment and Energy Entertainment producing.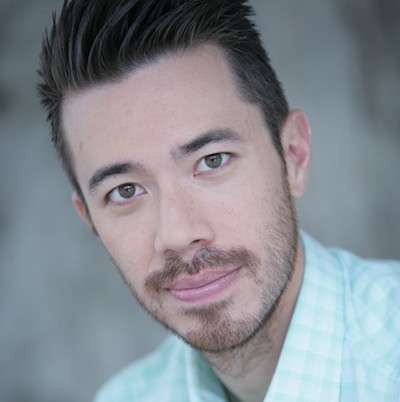 Dan Dollar
After his script "A Boy and His Tiger" landed a TB Recommend Dan Dollar was swiftly signed by CAA and Industry Entertainment in a competitive situation.
Following the quick signing, Dan's script was set up at Warner Bros., with Leonardo DiCaprio, Roy Lee and Rock Shaink producing via Appian Way, Vertigo and Romark Entertainment, and appeared on The Hit List, Young Hungry List and Black List.
Michael Perri
After receiving a TB Recommend on his TV pilot "Nexxus", Michael Perri signed with Echo Lake Entertainment and the Kaplan Stahler Agency, and was staffed on the NBC series STATE OF AFFAIRS.
After writing the series finale with creator, director and executive producer Joe Cohen, he went on to write for THE BLACKLIST.
Trusted Readers.
Industry readers with studio experience.


Our readers have worked for some of the biggest names in film and television, and feature extensive backgrounds in development, writing coverage, and providing feedback to executives and producers, writers and directors. With our readers you're receiving the same attention, detail and analysis most major studios and networks would receive. Why trust coverage from readers who've never worked in the industry, when you can get an industry perspective first?